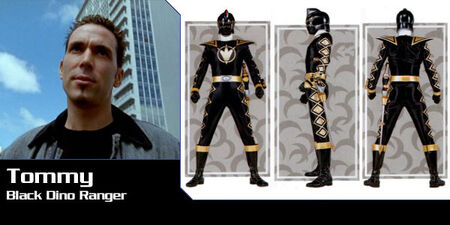 The Black Dino Ranger is one of the Power Rangers from Power Rangers Dino Thunder and appears as a playable character in Super Smash Rangers.
Character Biography
Edit
TBA
Ranger Description
Edit
TBA
Attributes
Edit
TBA
Neutral:
Forward:
Up:
Down:
Dash Attack:
Forward Smash:
Up Smash:
Down Smash:
Air:
Forward Air:
Back Air:
Up Air
Down Air:
Grab Pummel:
Forward Throw:
Back Throw:
Up Throw:
Down Throw:
Floor (Back):
Floor (Front):
Floor (Trip):
Edge (<100%):
Edge (100%+):
Neutral Special:
Side Special:
Up Special:
Down Special:
Final Smash:
TBA
TBA
TBA
Victory Theme
Edit
TBA
Victory Poses
Edit
TBA
Event Matches
Edit
TBA
Role in Story Mode
Edit
TBA
Zord Information
Edit
TBA
Tommy Oliver, the Black Dino Ranger, also appears in the game as the Green Ranger, the White Ranger and the Red Zeo Ranger.
Ad blocker interference detected!
Wikia is a free-to-use site that makes money from advertising. We have a modified experience for viewers using ad blockers

Wikia is not accessible if you've made further modifications. Remove the custom ad blocker rule(s) and the page will load as expected.